---
Tiffany Studios
Rare Transparency Panel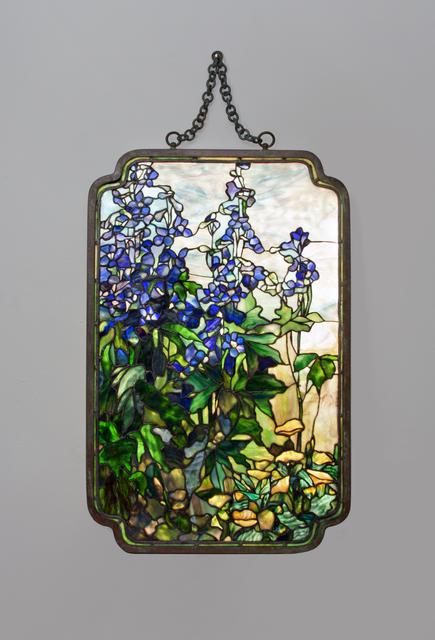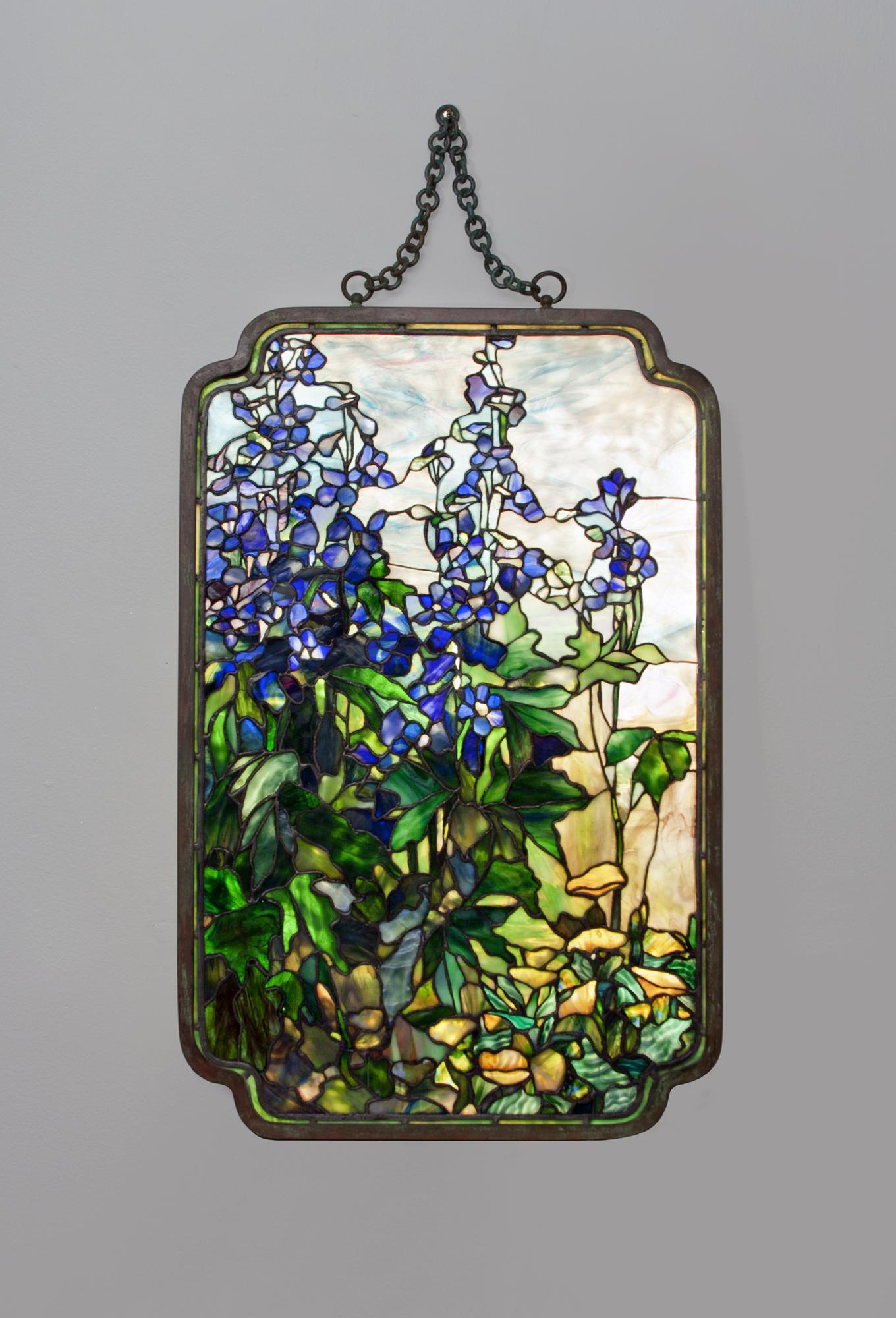 Height: 28 1/2 inches
Width: 18 1/2 inches
Depth: 3/4 inch
American, circa 1910
While many are familiar with the large-scale Tiffany windows installed in churches and public buildings around the country, leaded glass windows of all shapes and sizes were fabricated by Louis Comfort Tiffany's various firms over the course of five decades, including smaller windows depicting floral and landscape scenes for domestic settings.
Intimately sized leaded glass panels mounted in bronze frames known as "transparency panels," designed to hang from chains in front of a window, are perhaps the most rare type of "window" produced by Tiffany Studios. Few examples are known; one, in the collection of the Mark Twain House Museum in Hartford, Connecticut, was designed by Tiffany in 1891 to celebrate Charles and Harriet Tiffany's 50th wedding anniversary, while another experimental transparency was recently acquired by the Metropolitan Museum of Art, New York.
This particular example, a floral composition depicting blue delphinium and yellow poppies against a sky streaked with blue and pink, is notable for the unusual shape of its original bronze frame; extant transparency panels are squared, while the corners of this panel's frame are cut out, echoing a cartouche or escutcheon. The design incorporates hand-cut Tiffany glass in a variety of textures and effects, with the inclusion of rippled, mottled, and "foliage" glass utilized throughout.
Provenance:
Private Collection, St. Clair, MO
Thence by descent
Private Collection, New York